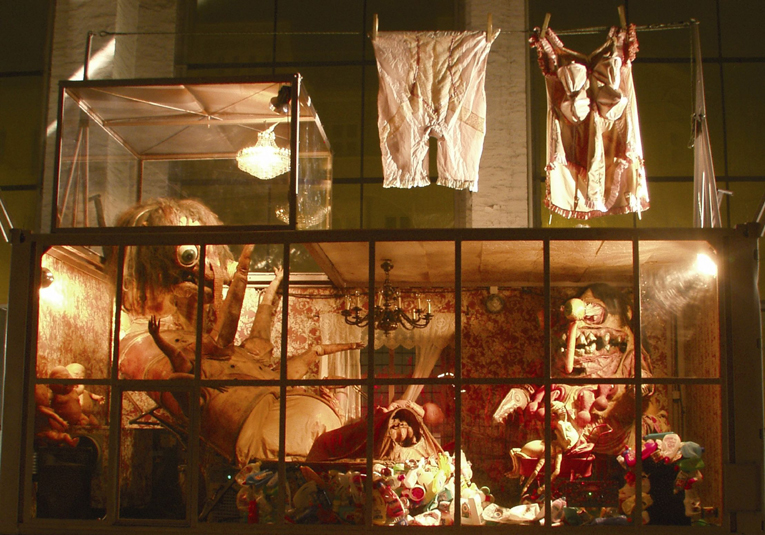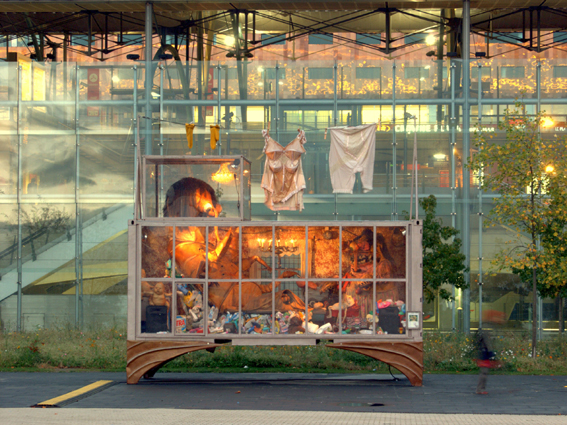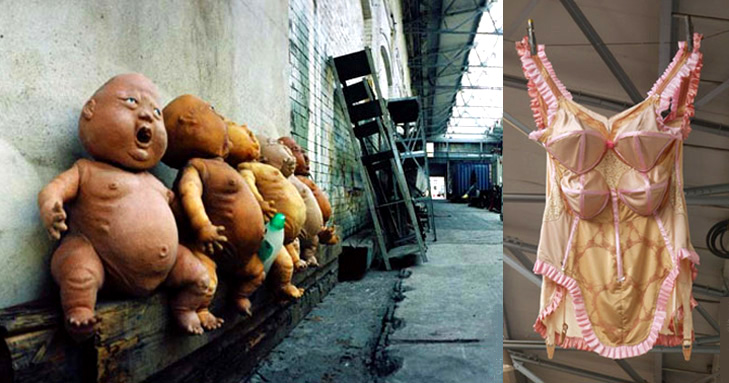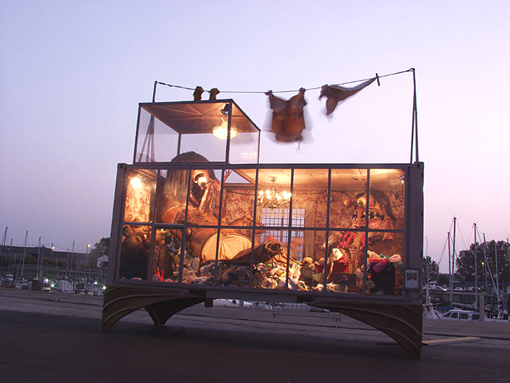 The interactive MUTTICONTAINER was assembled for a one year tour throughout north of France. It toured with four more containers and a giant musical clock -the Jaquemart.
The hole machine art installation was built by the Dead Chickens art group for the capitale city of Europe, Lille2004.
Poor babys! Drinking softener, playing with empty cigarette boxes and listening silly robot mother's songs their whole life long.